Want to rent? Villas to Rent around AlgheroJump to the list of Villas
This historic town has become one of the most popular destinations for visitors to Sardinia. The car free narrow lanes of the atmospheric old town boast numerous bars and picturesque café overlooking the sea, whilst the restaurants are renowned for excellent seafood!
Alghero upcoming property market still offers excellent opportunities to invest in purchasing a property for less than in other more commercial parts of Sardinia.
Yet Alghero Fertilia airport offers international connections to most European capitals all year long and there is an increasing number of people visiting and purchasing properties in this charming medieval town. In Alghero it is still possible to purchase a country home within olive growths and ½ hectare of land for less than €300,000 EUR!
Never like now are these cheap properties available to buyers who wish to invest in Sardinia! Within short travel distance from their homes, sometime less than 2 hours, they will find mild temperatures all year long, with spring arriving early February and summer ending mid October, and white sandy beaches, which made Sardinia one of the most sought after island of the Mediterranean.
Villas for Sale around Alghero, Sardinia
Luxury Apartment in Old Town Alghero
Alghero. 2 bedrooms, 2 bathrooms, 100m
2
. Close to beach. For sale.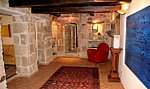 Luxury Apartment in Old Town Alghero (Centro Storico). Fully refurbished to its rich exuberant original style short walk to sea. A real work of art and a most comfortable adobe to experience the essence of this ancient historic town unique in Sardinia ( 2 bedrooms, 2 bathrooms, 100m2).
Historic House for sale in Old Town Alghero
Facing the sea the house is set in one of Alghero's most picturesque squares. 4 bedrooms in need of much renovation work.
Historic house in need of restoration in Old Town Alghero facing the sea, with one of the most spectacular terraces of the old citadel, who's charm continues to enchant the visitors all year long.
An object of historic value in an unique location which can be brought back to its original charm!
Charming Seafront Villa
Alghero. 4 bedrooms, 2 bathrooms. Terrace, sea-view. For sale.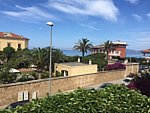 Situated in the most sought after location in Alghero's old town the villa faces the sea with views from the top terrace enveloping the whole bay and facing spectacular sun sets.
Villa Aniada
A luxury villa overlooking Alghero's striking bay. Enveloped by hectares of private land dotted with olive trees. Swimming pool carved within natural rock, designed by a Feng-Shui architect.
Set amongst hectares of private Mediterranean park, bush and olive trees, Villa Aniada is unique in its setting and design which has translated in a modern style and using latest building procedures and materials the original style of a Sardinian abode.
Historic House I Bastioni
Alghero. 3 bedrooms, 2 batrooms. Garden with palm trees.
Historic house for Sale in Alghero's old town, situated in the most picturesque part of town, facing the open sea and the harbour. Some modernisation is needed.
Villa Capo Falcone
Facing La Pelosa Beach. Stintino. For sale.
Facing in the distance the silhouettes of Asinara National Park the most impenetrable of the Italy's maritime areas. 40 km to Alghero airport, the historic Catalan citadel at its door. A unique villa built with local slate typical of the cliff of Stintino. The villa is hidden within a garden of tall mature trees, palms and Mediterranean flowers.
Luxury villa with swimming pool in Alghero
1.5 hectares of private land and large swimming pool.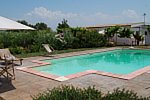 Grain fields, orchards and olive groves frame this large charming estate situated in a much sought after area of Alghero, consisting of a large villa with luxury interiors and 2 smaller cottages built in the garden.
Appartamento del Porto
Stintino, near Alghero. Sleeps 5+2. Air conditioning.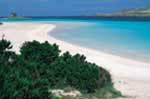 Well-decorated modern apartment within walking distance of the charming traditional village centre of Stintino. 2 double bedrooms & bathroom.